About our Home Care service
At Bluebird Care Bromley, we put our customers first and we're passionate about supporting people to continue living happy and fulfilling lives in the comfort of their own homes.

Our mission is to provide a high-end Home Care and Live in Care service that give people a realistic alternative to moving into a Residential Care Home. To us, this means doing more than simply delivering practical support and meeting people's basic needs: our team aims to go the extra mile to make sure all our customers get the most out of life.
We're here to do everything we can to provide care and companionship at home, helping our customers to continue enjoying the activities and social relationships they love. See our Live Life Your Way page for more.
Our highly-trained staff have a wealth of experience in caring for people with a range of physical and mental health conditions and we do our best to match each customer with the right Care Assistant. That means they can forge the strong relationships we believe are vital for delivering high quality Care.

Catering to the unique requirements of every customer is at the heart of what we do. Above all, we place an emphasis on retaining independence, improving quality of life and providing the level of Care we would want for members of our own family.

Dedication and Experience
Bluebird Care was established over 10 years ago and now has a national network of over 200 franchises. Bluebird Care Bromley is run by Steve Davie and his eldest son Ben (see meet the team page) who have lived in Bromley for over 30 years. Opened in 2009, Bluebird Care Bromley has grown to become regarded as the preferred private Home Care agency in the borough and was awarded the organisation's "Franchise of the Year" in 2014.

Our sister franchise in Sevenoaks (nominated for finalist for "Franchise of the Year" in 2015) has an equally good reputation as one of the leading care agencies in the area. Together, we provide over 3,000 weekly visits to over 300 residents. Steve and Ben took on a third franchise in 2015 which serves customers across neighbouring Lewisham and Southwark.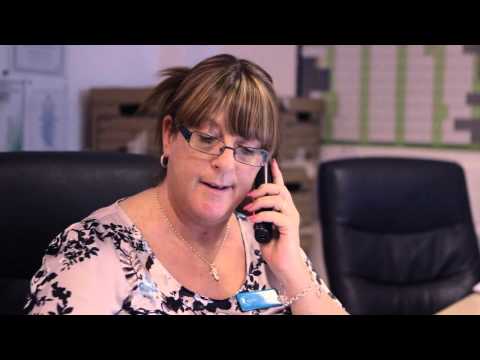 What do our customers and their families say about our Home Care services?
We want to give our customers and their families peace of mind that they're in safe hands. The overwhelmingly positive feedback we receive shows that our care really does make a difference to people's lives. Please see our Testimonials page for more.
The Bluebird carers were, without exception, amazing. They looked after my Aunt as though she was one of their own family. It was a great comfort to me as I live so far away to know she was in such safe and caring hands. For her, staying in her own home that she had lived in for more than fifty years, was hugely important and with your help we managed to achieve that. The team from Bluebird were a part of her family and for her family was more important than anything else.
Wendy A, Bluebird Care Bromley Customer
You tend to only hear about the horror stories, so at first I was expecting an average level of service coupled with a degree of unreliability, staff not turning up etc. Bluebird have been proactive and have more than fulfilled our expectations. Communication is excellent, particularly with the use of the openPASS app, we can see daily who is due and when, together with post-visit notes. [We've been] using Bluebird for over 6 months now and never been let down once. Mum is very happy with the visits and I appreciate a flexible approach to our needs.
David T, Bluebird Care Bromley Customer
Our Services pages have more information on how we can help you continue to live safely at home. You can also call our friendly team on 020-8315-0236 or get in touch using our online contact form.

Are you looking for work with a great care company? We offer a great pay and benefits package with part-time and full-time hours available. For more on the benefits of a job with Bluebird Care Bromley, please visit our Careers page.