Domiciliary care (home care)
Home care and support allows you flexibility to live safely in your own home.
We offer the highest quality domiciliary care (also known as home care), allowing you to enjoy support you need in the place you love.
Everyone is unique, and your care should reflect that. We build our domiciliary care services around you, offering support tailored to your unique needs. We work with you to develop a custom plan, putting you in control of your care.
Whether you need support with household chores, personal care, or running errands, we can help.
Take control of your care. Book a no-obligation consultation today.
Like to learn more about our services? Take a look at our brochure.
Our care services are fully regulated by the relevant country regulator including Care Quality Commission (CQC) for England, Care Inspectorate Wales (CIW) for Wales, Care Inspectorate for Scotland and The Regulation and Quality Improvement Authority (RQIA) for Northern Ireland.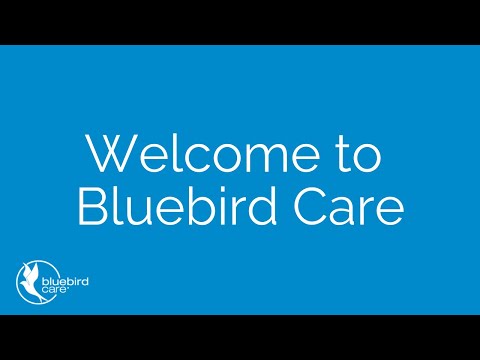 What is domiciliary care?
Domiciliary care is a type of care that's delivered at home, allowing you to stay in a safe, familiar environment, which carries proven physical and psychological benefits. It involves a variety of tasks, including household chores, personal care, and companionship.
Despite the name, home care services also include support outside the home, including support attending appointments, visiting friends and family, and shopping. The goal of domiciliary care is to support you to live a satisfying, independent life, whatever that means to you.
Our home care services offer an alternative to residential care, allowing you to feel supported and encouraged without leaving the comfort of your home.
What Domiciliary Care services do you provide?
There isn't (and shouldn't be) a one-size-fits-all approach to care. Everyone's needs are different, and our flexible domiciliary care services are tailored to your specific needs.
You can take advantage of our home care services in the short or long term, depending on the type of support you need.
Whether you need live-in care, 24-hour care, or respite care while your regular carer takes a break, our compassionate care assistants are fully trained to:
Help you get up, wash, dressed, and prepare a healthy breakfast
Support you with scheduling, taking, and collecting medication,
Prepare nutritious meals for/with you, as well as assisting at mealtime
Run errands for/with you, including collecting your groceries and pension
Assist with household chores, including laundry, ironing and general tidying
Accompany you on social outings such as going for walks, visiting friends and family, and attended religious spaces and clubs
Provide support with personal care, including bathing
Help you settle into bed at night
For more information about the types of care we offer, visit our services page.
You deserve to stay in the comfort and familiarity of home. Get in touch today to learn more about how domiciliary care can help you stay happy, healthy, and independent.
How to find the right care for you or your relative
Bluebird Care delivers care from locally based offices, find yours to start your care journey today.
2. Get in touch with us
Fill in our call back form or give us a call to find out how we can help you.
3. Assessment
We'll come out to you to find out what you or your loved one needs to help stay independent at home.
4. Care team chosen & care starts
You'll be cared for by our specially trained team to support you to remain at home for as long as possible.
Find care near you
Enter your city or postcode below to find your local office