Join the Bluebird Care Bromley team
Working as a Care Assistant for Bluebird Care Bromley means you will be part of the UK's leading provider of private Homecare and Live in Care at Home. We are passionate about attracting, training and retaining the very best Care Assistants, as we believe that our staff are the most important ingredient in providing the level of Care and customer service for which we have become renowned.
Our Care Assistants support our customers with their basic day-to-day needs, things that you might routinely do for a relative, friend or neighbour, such as assistance with personal care and hygiene, food prep, medication, shopping, housework and social support.

We do not undertake any nursing activities or anything that could be described as a medical intervention. Our Care Assistants are not expected to dress wounds, administer injections, record vital signs, offer advice re medication or make any diagnoses of any kind. Where there is the need, these services are provided by the local District Nurses and Community GPs, with whom we work closely.
First-class training and support
To ensure our Care Assistants are appropriately equipped, we provide comprehensive pre-work Skills Assessment program and on-going training to all members of staff, regardless of experience. Since April 2015, Bluebird Care Bromley has been training to the Care Certificate, a set of rigorous standards designed to give purchasers of Care services the confidence that their Care Assistant has the minimum set of skills, degree of knowledge and proven competencies to be able to provide compassionate, safe and high quality Care.
After Skills Assessment, new recruits shadow experienced Care Assistants for several hours before working unsupervised. They also have a weekly supervision meeting with a designated mentor for the duration of their 12-week probationary period. This is a 2-way conversation designed to offer the Care Assistant the opportunity to ask any questions, raise any concerns and bed in all the learning from Skills Assessment.
I love my customers and I can choose my own hours, which leaves plenty of time to spend with the grandchildren and walking the dogs.
All Care Assistants outside their probationary period are supervised monthly and rostered for refresher training on an annual basis, or more frequently where regulations require (e.g. medication).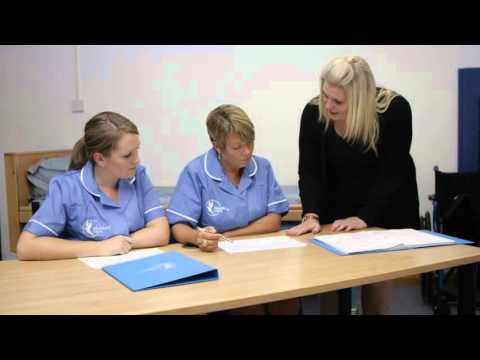 What does it take to join Bluebird Care Bromley?
Previous experience is not essential as we offer comprehensive training and on-going support to all Care Assistants. What is essential is the right attitude: you must be conscientious and reliable, with a calm and patient demeanour and an ability to keep a cool head and remain professional under occasionally stressful circumstances – but above all, you need to be 100% committed to helping improve the quality of life of vulnerable people.
Our Care Assistants also need:
to come cleanly through an enhanced criminal background (DBS) check
to be able to communicate clearly in English with someone who may be confused or hard of hearing
to be resident within, or within 5 mins drive of, The London Borough of Bromley
a valid driving licence, and taxed and MOT'd car which you could use for work
Further information, including current rates of pay, are available on request.