About our home care service
At Bluebird Care Lewisham & Southwark, we put our customers first and we're passionate about supporting people to continue living happy and fulfilling lives in the comfort of their own homes.
Our mission is to provide a high-end Home Care and Live in Care service that give people a realistic alternative to moving into a Residential Care Home. To us, this means doing more than simply delivering practical support and meeting people's basic needs: our team aims to go the extra mile to make sure all our customers get the most out of life.
We're here to do everything we can to provide care and companionship at home, helping our customers to continue enjoying the activities and social relationships they love. See our Live Life Your Way page for more.
Our highly-trained staff have a wealth of experience in caring for people with a range of physical and mental health conditions and we do our best to match each customer with the right Care Assistant. That means they can forge the strong relationships we believe are vital for delivering high quality Care.

Catering to the unique requirements of every customer is at the heart of what we do. Above all, we place an emphasis on retaining independence, improving quality of life and providing the level of Care we would want for members of our own family.

Dedication and Experience
Bluebird Care was established over 10 years ago and now has a national network of over 200 franchises. Bluebird Care Lewisham & Southwark (est. 2015) is one of three franchises owned and operated by Steve Davie and his eldest son Ben (see meet the team page), who have lived in South East London for over 30 years.

Their sister franchises, Bromley (est. 2009) and Sevenoaks (est. 2011) have grown to become regarded as the preferred private Home Care agencies in their local areas, and were together winner and finalists for the "Franchise of the Year" 3 consecutive years running! Together, they currently provide over 3,000 weekly visits to over 300 residents.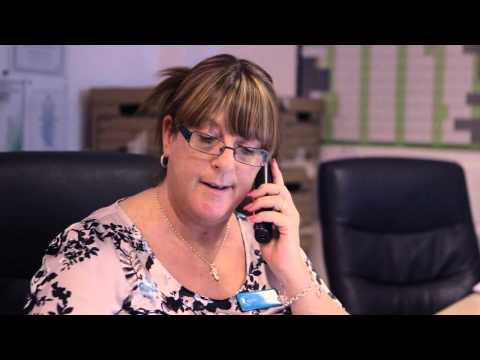 What do our customers and their families say about our Home Care services?
We want to give our customers and their families peace of mind that they're in safe hands. The overwhelmingly positive feedback we receive shows that our care really does make a difference to people's lives. Please see our Testimonials page for more.
Bluebird cared for my mother for the last two years. At first with a morning visit and then rapidly, as her strength declined and she became increasingly weak and dependent, with live-in care. I live in New Zealand and liaised with the carers and management with ease and their responses to my requests were always dealt with rapidly and efficiently. Most importantly for me, my mother was able to live and die in her home with safety and security. An added bonus was that her carers were not just professional, but loving and compassionate and so when she died peacefully in her sleep, it was with a carers by her side. I would recommend the Lewisham team without reservation.
Adam G, Bluebird Care Lewisham & Southwark Customer
In just over one year of care, we have never been let down. Even when staff have needed to cancel at short notice, Bluebird have always provided a willing substitute. The standard of care is excellent, and we look forward to their daily visit. It would be hard to imagine coping, without their professional and caring support.
Desmond, Bluebird Care Lewisham & Southwark Customer
Our Services pages have more information on how we can help you continue to live safely at home. You can also call our friendly team on 020-7635-1930 or get in touch using our online contact form.

Are you looking for work with a great care company? We offer a great pay and benefits package with part-time and full-time hours available. For more on the benefits of a job with Bluebird Care Bromley, please visit our Careers page.