About us
We believe that care matters and we are committed to providing the highest quality home care so that our customers can remain in their own homes.
Bluebird Care Edinburgh were the first Scottish franchise and were officially opened on 8th August 2008 and since that day forward, we have shown steady growth year on year. Our team has grown, our customer base has grown and most importantly, our reputation has grown! The vast majority of our new customers come through referrals from exiting and ex-customers, OT's, Doctors etc etc, who recognise the high standard of care and support Bluebird Care Edinburgh delivers on a consistent basis.
What makes our homecare services different is that we put you first. We aim to provide you with the same standard of care that we would expect for our own families. This means valuing each person's unique qualities and seeing them as an individual, and not as a list of care needs.

We work alongside families and individuals to tailor our services to help our customers stay in control of their own care for as long as they are able to. Delivering the very best homecare is our passion, and we strive to achieve this every day.
Annually inspected by the Care Inspectorate we regularly rate as Very Good/Excellent for the quality of our service.

Bluebird Care Edinburgh recently won the Care at Home Provider of the Year at the Scottish Care Awards 2017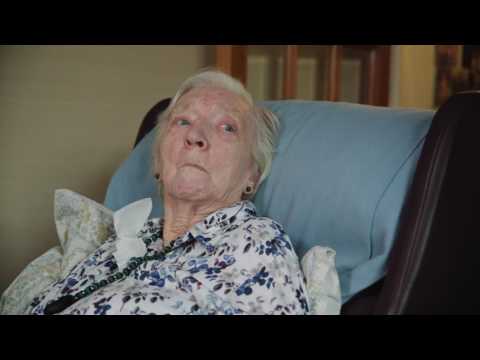 Sally my very grateful thanks for the immediate help that you gave to Renata this past week so that she could administer medication to me. She said to me that she did not have any one else who was suffering as I was and really this surprised me as I thought wrongly that this was as bad as you had to be before getting help. My brother tells me that I waited far too long before asking for help in the first place. I was brought up to believe that you just had to get on with things no matter how bad. All of you have proved to me that this is not so. My doctor had prescribed for me, along with the 2Omicrogrm pain patches, a bottle of liquid morphine and my reaction to that was to put the bottle on a high shelf and not use it. it was only when the pain in my lower back. My knees and the front of my legs was so bad and would not go away that I realised I needed to get more help. The pain was next to unbearable and I couldn't pretend any more. The speed with which you operated was wonderful along with the professional way in which you reacted. It has been an amazing discovery that I have made and I realise that there have been many times in my life that I have made life so much harder for myself. Indeed I have actually neglected myself. It has taken a long time until now to realise that perhaps the degree of my suffering is so because of not saying how bad it was a fair time ago. Thanks to Renata, I now know differently!
I also need to say that my opinion of Renata's skills were always high. She has a wonderful insight into people's needs and already, some time ago, she also said to me that she did not care for anybody else who was suffering as I was. I will never be thankful enough for her care and professionalism and I hope that I really will have learned to consider myself a bit more. You are a specially good care company and I bless the day that I found out about you from H McD. To me also, Renata is a friend as well as being such a competent carer, someone who will always be in my memory.
Finally, I must state that every carer who has been here for me has been a pleasure to have in my home, yourself included.
Every good wish to all of you, B McG.