Bluebird Care Exeter, East Devon & Exmouth launches #TalkCare 2018 campaign
Bluebird Care Exeter, East Devon & Exmouth launches #TalkCare 2018 campaign with series of short films talking to their customers.

In a bid to kick-start a county-wide conversation on care, Devon-based care provider, Bluebird Care, which has offices in Honiton, Exeter and Exmouth, launches their #TalkCare campaign.

A series of short films have been released in which Bluebird Care customers are asked to share their "nuggets of wisdom" - life experiences, personal achievements and motivational thoughts. The ambition of the films are to encourage a conversation on care and ageing amongst local families and encourage people to start planning for their future now. However, the films also illustrate how home care uniquely has the ability to create the space, time and environment to really listen to a group of people who, because of their age or health, are often socially isolated and sometimes disenfranchised form their communities.
Director William Flint said: "It is inevitable that we will all at some point need care and support, but it still remains a conversation that we're either simply not having or leaving far too late. How and what care is eventually chosen is of course up to individuals – but these choices can't be made until people better understand the often confusing and complex world of care. We want to start a new type of conversation about care. A care conversation that is positive, informative, open-minded, inclusive and above all, hopeful. "

The local award-winning provider of care at home services, whose team of Devon Bluebirds enable and support people to remain independent in their own homes for as long as possible hope to support the launch of the films with localized activity in the areas they deliver care. A series of fundraising events are being held by each of the local Care Hubs in Honiton (28th August 2018); Exeter (27th July 2018) and Exmouth (5th July 2018).

You can watch some of the videos below, or view them all on our YouTube channel here: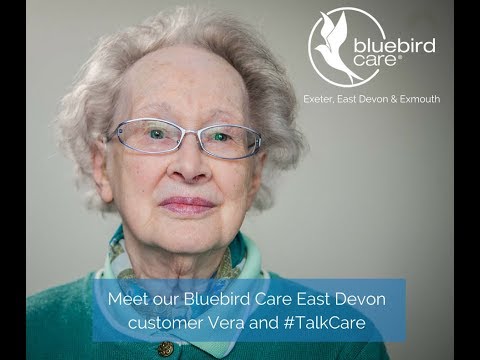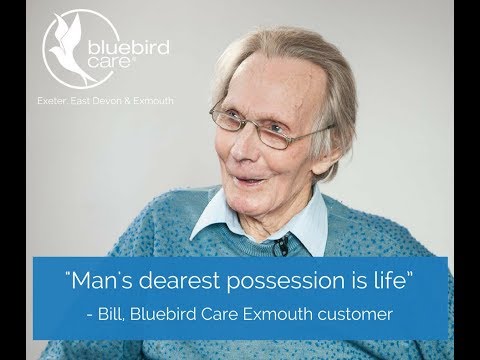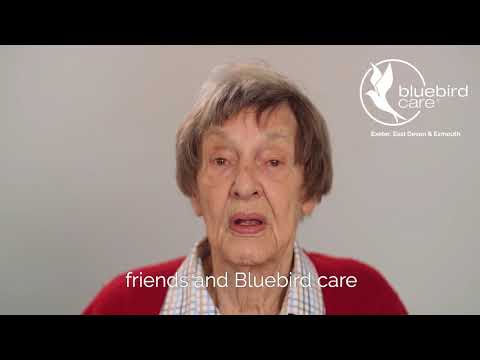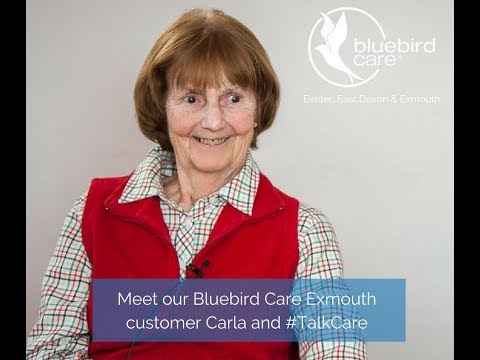 The Bluebird Care #talkcare campaign
Despite the need for care and support as we get older being inevitable, it still remains a conversation we're either simply not having or leaving far too late.

Care is often panic purchased at a time of crises. Residential homes are seen as the only options. Getting older and needing support begins to feel all about loss; the loss of independence, dignity and choice.

On 1st October 2017, the UN's International Day of Celebrating Older Persons, Bluebird Care Exeter, Exmouth and East Devon launched their #talkcare campaign across Devon.

Throughout October, we asked the people of Devon to share their views on ageing, their perception of what care means and the questions that up until now they have been reluctant to ask. Devon's Top 10 Questions were then
put to a panel made up of the region's leading experts in the health and care sector. Joining Bluebird Care Director, William Flint, around the table was Martyn Rogers from Age Uk Exeter and Exeter Councillor Andrew Leadbetter, cabinet member of Adult Social Care and Health Services, as well as leading health expert Dr. Michael Dixon and Tina Naldrett, Director of Care at Hospiscare.
We have created a series of short films to share their expert tips, advice and information, and encourage a county-wide conversation on care.
What is Lasting Power of Attorney and should I have it in place if I get ill or am ageing?
Hospiscare Directror of Care, Tina Naldrett, gives advice on lasting power of attorny.​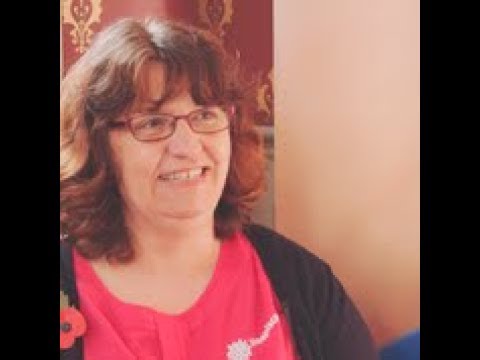 Which are the best sources of information and advice about care in my area?
A quick guide by Devon's leading experts on how to access information on care.​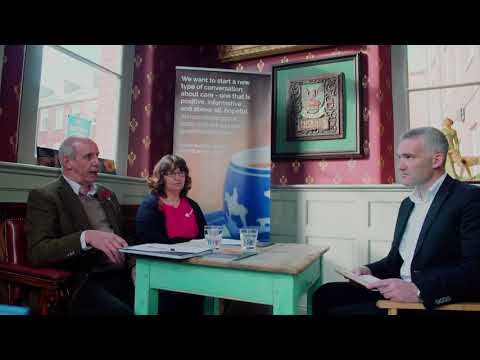 Who pays for care and how can I access benefits?
Worried or confused about the cost of care? Martyn Rogers, Chief Executive of Age UK Exeter, share some expert advice.​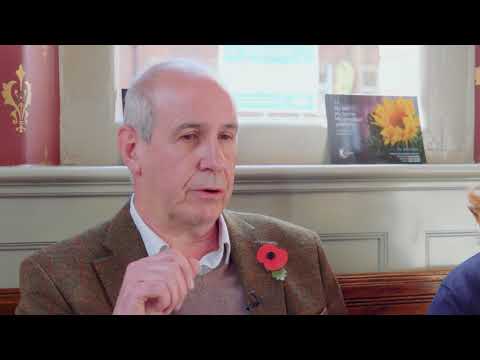 How do I decide if I should go into a care home or stay at home?
What are the options to consider? Leading health expert and Chair of the College of Medicine, Dr. Michael Dixon, discusses some of the options available.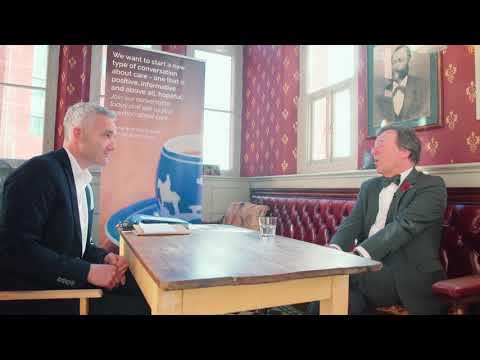 How to find the right care for you or your relative
1. Find your local office
Bluebird Care delivers care from locally based offices, find yours to start your care journey today.
2. Get in touch with us
Fill in our call back form or give us a call to find out how we can help you.
3. Assessment
We'll come out to you to find out what you or your loved one needs to help stay independent at home.
4. Care team chosen & care starts
You'll be cared for by our specially trained team to support you to remain at home for as long as possible.