Happy 2nd Birthday to Top Rated Company
All team members received vouchers for local businesses
All team members received vouchers for local businesses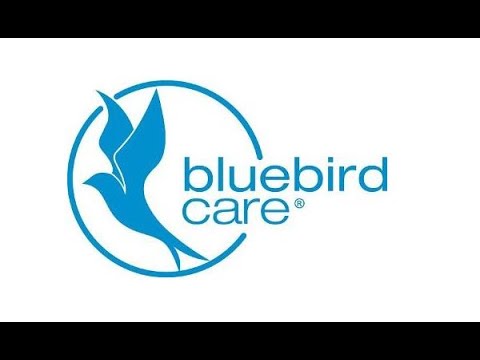 Bluebird Care Rochdale has been operating from Mellor Street since July 2018. In that short period of time they have become the best rated locally for the services they deliver. In the run up to their second birthday, they were rated top for staff satisfaction acorss the whole of the UK. The Mayor of Rochdale, Councillor BIllie Sheerin, congratulated us on coming first nationally in a staff satisfaction survey from over 220 Bluebird franchises. Joint Director, John Keogh, purchased vouchers from local businesses as a way of thanking the staff but also to show support to other local businesses that may have had some challenges recently. The Mayor presented these vouchers virtually to the whole team. The Mayor also told us how proud he was of the team, especially during the current times which were increasing the challenges of delivering care.
Bluebird Care Rochdale received particularly good feedback from their survey sent to their teams, with all of their employees saying they felt informed about the company's response to the COVID-19 outbreak. Their team also agreed that they had enough contact with their managers, and their teams collaborated effectively. Bluebird Care Rochdale received an overall satisfaction rate of 98% and credits the team for always going above and beyond to support their customers. To celebrate, the branch held a ceremony on Zoom, during which the Mayor of Rochdale, Councillor Billy Sheerin, presented the team with vouchers to thank them for their hard work.
The Carers Survey was conducted across the whole of the Bluebird Care network to accurately capture the opinions of Bluebird Care employees. We are grateful to all our team members who took part in the survey – we value and listen to all the feedback we receive as that is a way of showing how much their opinion matters. We are always looking at different ways we can effectively engage with and reward our team, who work extremely hard every day, putting our customers first and making the visits the highlight of the day.
Covid-19 has been exceptionally difficult for so many people, but to have this feedback showing how we support and invest in our team is truly heartening. We have had to quickly adapt our routine ways of working and really ramp up our responses to ensure some of the most vulnerable people in society – our customers – continue to be at the front of our thoughts all the time, ensuring they are cared for and remain safe throughout this pandemic.
John concluded We are so incredibly proud of all of our team. We are hugely grateful to you – your bravery, stoicism and selfless manner continues to amaze us all.