Live- In Care In Aldershot
Live-in care in Aldershot offers the reassurance of 24 hour care and support in the comfort of your own home. Get in touch with us today and let our family take care of your family
Live-In Care In Aldershot & the surrounding villages
When you need continuous care, you may not want the added stress of having to leave familiar surroundings. Bluebird Care gives you the option of high quality live-in care and respite care without moving to a care home.
Bluebird Care is the ONLY live-in care provider based in Aldershot and the surrounding villages with an Outstanding rating in the Well-led standard. An OUTSTANDING rating in the Well-led care standard means that the CQC defines our service as "There are key characteristics that make the leadership of the service exceptional and distinctive. The leadership, governance and culture are used to drive and improve high quality, person-centre care."You can read our whole report on-line at https://www.cqc.org.uk/location/1-456059553.
We never take a one-size-fits-all approach to care, our customers' unique needs are considered every step of the way, meaning you stay in control of your care and support at all times. A member of our team will ask what is important about the way you live your life so we can provide the care you want, the way you want it.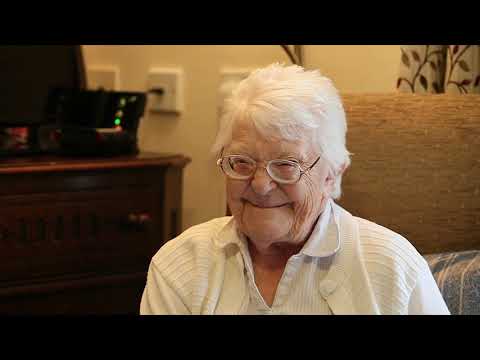 Choosing Bluebird Care means:
No need to move to a care home
A personal service where your unique needs are considered every step of the way, available as and when you need it - day or night
Fully trained, compassionate staff who respect your home and your privacy
A flexible service, where every day can be different
A wide range of care and support– personal care, housework, social activities – you choose
A proper introduction to make sure we have found the right person for you
Regular follow up from a Bluebird Care manager to check you are happy with our service
Live-in care - keeping your familiar friends, family and belongings around you. No upheaval. No stress. No trouble.
Find out more about live-in care versus a care home or nursing home or visit areas we cover to find out if we provide live - in care in your town or village. If your looking for short term respite care visit our case study page to read more.
Mum has been cared for by a live-in carer for nearly two years with twice-daily domiciliary care added more recently. The carers from Bluebird Care have, almost without exception, been caring, kind and proficient. Office staff are polite and usually return calls in a timely fashion. They always do their best to resolve problems once they have understood the issue. I take great confidence from knowing Mum is being well cared for.
Family Member
How to find the right care for you or your relative
1. Find your local office
Bluebird Care delivers care from locally based offices, find yours to start your care journey today.
2. Get in touch with us
Fill in our call back form or give us a call to find out how we can help you.
3. Assessment
We'll come out to you to find out what you or your loved one needs to help stay independent at home.
4. Care team chosen & care starts
You'll be cared for by our specially trained team to support you to remain at home for as long as possible.