From the first day we opened our business to serve our community, our customers have been at the heart of everything we do. Our team at Bluebird Care East Staffs & South Derbyshire aims to deliver a homecare service that we would be happy for our family and loved ones to receive, and we aim to support our customers to maintain their independence and lifestyle by providing the highest quality of homecare.
At Bluebird Care East Staffs & South Derbyshire we offer a personal and professional homecare and support service. We provide the very best possible care and are committed to building a relationship that you can trust.
We have revolutionised the way that high quality, bespoke care is delivered in East Staffs & South Derbyshire, not only to older people but also to those with specialist care needs, children and their families.
Bluebird Care East Staffs & South Derbyshire is committed to ensuring people have the option to receive high quality care in their own homes, without the strain and upheaval of leaving home to receive their care.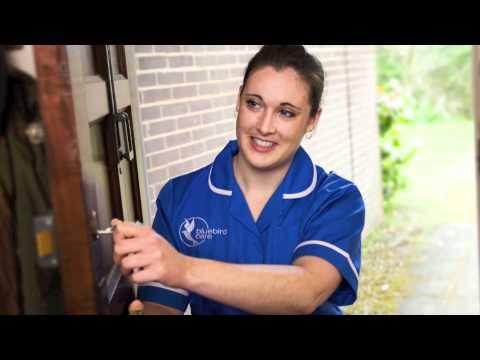 We specialise in:
Live in Care - 24-hour care in your own home. Live-in care is an increasingly popular and cost effect alternative to residential care. You are cared for and supported in the comfort of your own home so greater independence and health can be achieved without leaving your possessions and existing support network behind.
Reablement - Sometimes known as rehabilitation, offers support that is designed to help customers relearn self-care skills, regain confidence and reduce the need for longer term support.
Learning Disability Care – A high level of support in the home and out in the community for adults of all ages with mild, moderate and severe learning disabilities.
Respite Care - For family members or friends who are looking after their loved ones and are seeking a break or some assistance with providing care.
Dementia Care - Care for people with Dementia or Alzheimer's, provided by knowledgeable and specifically trained care workers.
End of life Care - For people with terminal illness or a terminal condition that has become advanced, progressive and incurable.
Overnight Care - This includes 'sleep-in' or waking night services, for people who need care during the night.
Short Term Care - Typically for people on the road to recovery but could include anything from cleaning, assisting with medication, doing the shopping or taking customers out on social visits.
We also support and care for people living with:
Challenging behaviour / Mental Health Problems / Physical Disabilities / Anxiety / Depression / Panic Disorders / OCD / Schizophrenia / Anorexia / Bipolar Disorder / Post Traumatic Stress Disorder / Brain injuries / Neurological problems / Cancer
We put quality first. Our ultimate goal is to prove to be worthy of being our customers' preferred choice for home care. One of the most essential parts of the success and recognition of East Staffs and Staffordshire Moorland's business are our Care Workers.
Our recruitment policy and in-house training is specialised and incredibly thorough. We only employ empathetic and dedicated people whom we would be happy to care for our own family. We train every single member of our staff in-house and continue to provide recognised training for all our carers on an on-going basis.