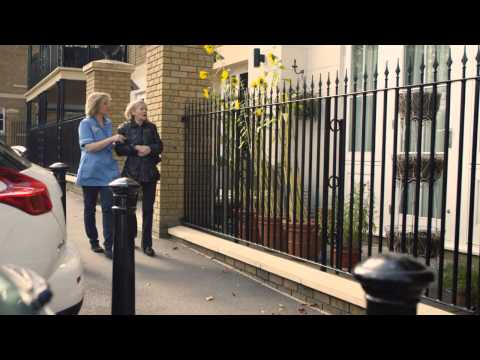 Bluebird Care Wandsworth provides Live-in care that enables you and/or your loved one, to stay at home in familiar, comfortable surroundings with an unmatched level of one to one support. Encompassing personal care, housekeeping and companionship, Live-in care is the direct alternative to residential care where you retain control and independence of your life.

A flexible service, where every day can be different

Our dedicated Live-in carers are here to support your lifestyle: delivering your personal needs and choices. Our Customer Services Managers will work closely with you and your carers to ensure that they are providing the right support at the right time, in the right way. Because we are local, we're never more than 20 minutes away if something comes up and we'll be in regular contact to check you are happy with our service.

We understand that it's a daunting prospect to have someone living in your home but with a dedicated, experienced team of genuinely caring people to guide you every step of the way, we are confident we can make the experience as easy as possible. You shouldn't worry that the support will be intrusive. Your carer is trained to be there when you need her and to fade into the background when you don't.

How it works:
The team leader visits you and your family and support network initially to design a plan that fits your life and is individually tailored to your wants and needs.

Your care is arranged on your terms and is designed to meet your lifestyle:

How you interact with your family and friends, how and when you visit with them.
What time you like to eat your meals.
When you want to go out.
What hobbies you pursue.
What your medication and exercise needs are.
What you did throughout your life, your memberships of groups and associations.
Your religious beliefs and how you want support to observe them
We're here to help you live your life in the way that you want with no upheaval, no stress, no trouble.
Call us on 020 8877 4950 for an informal chat about how our service might work for you.
How to find the right care for you or your relative
1. Find your local office
Bluebird Care delivers care from locally based offices, find yours to start your care journey today.
2. Get in touch with us
Fill in our call back form or give us a call to find out how we can help you.
3. Assessment
We'll come out to you to find out what you or your loved one needs to help stay independent at home.
4. Care team chosen & care starts
You'll be cared for by our specially trained team to support you to remain at home for as long as possible.