About us
We believe that care matters and we are committed to providing the highest quality home care so that our customers can remain in their own homes.
Our Bluebird Care Wandsworth office is a truly local business, run by Karina Corden who has lived in the borough for many years.

We are committed to providing the same standard of care we would expect for our own families, and this enables our customers to live happily, safely and independently in the comfort of their own homes, surrounded by the things that matter to them.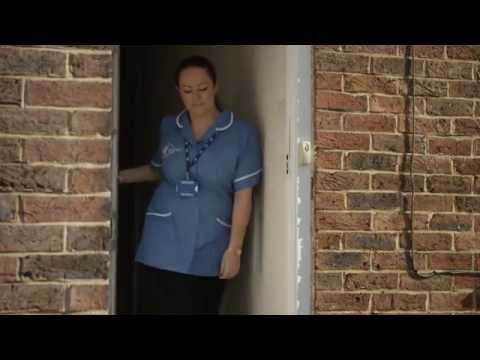 We believe that really good care can be life changing, not only for the person receiving the support but also for the family and friends around them. By working alongside families and individuals to tailor our services, we can help our customers stay in control of their own care for as long as they are able to. Delivering the very best homecare is our passion, and we strive to achieve this every day. Everyone is treated with compassion, warmth and dignity and we value each person's unique qualities, seeing them as an individual and not just a list of care needs. We try very hard to always put our customer first.
We differentiate ourselves from other care providers, not just because of the quality of care we provide, but also because of the relationships we build with our customers through the strength of our team who provide on-going supervision for our carers, support for our customers and their family members, and a valuable link to healthcare professionals.
The daughter of one customer recently commented "mum was made to feel more of a friend than a client with Bluebird."
Bluebird Care Wandsworth serves the whole borough including Balham, Battersea, Earlsfield, Putney, Roehampton, Southfields, Tooting and Wandsworth.
This inspection took place on 25 November and 3 December and was announced. The provider was given 48 hours' notice because the location provides a domiciliary care service; we needed to be sure that someone would be in. This service was previously registered under a different name; this was the first inspection of this service under its new registration. Bluebird Care Wandsworth is a home care and live in care agency, covering the London Borough of Wandsworth. At the time of the inspection they were providing a domiciliary care service to approximately 100 people.
We offer a range of flexible care services for you to choose from:
Live In Care – Either short or long term
Hourly Care – From 30 minutes upwards
Sleep-in Night Care – For those who need support and reassurance during the night
Waking Night Care – For full night-time support and care
Home from Hospital intensive support – To get you back on your feet
Respite Care – for those who rely on a relative or friend for most of their care but would like to give that person a break from time to time
End of Life Care
Here are some of the things we do:
Assist with a 'good morning' start to the day, helping you to get up, wash, shower or bathe, get dressed and have breakfast
Remind or assist you to take your medicines and collect or return medication
Prepare meals with or for you and assist you at mealtimes
Collect your pension with you or for you
Help you to make a shopping list, shop, come back and put it all away
Help with your laundry or ironing and keeping your home clean and tidy
Support you with social activities such as going out for a stroll, attending a day centre, visiting friends or family, going to your church or club.
Give a little pampering when you need it – a lovely warm bath, clean clothes, fresh bedding and a thoughtfully prepared meal before bedtime
At the end of each day, some help with getting ready for bed
I think since Bluebird came on the scene you (Jean Brice) are more relaxed, happier, calmer and also well cared for.

I can't fault it really because everything that they said they would do, everything they promised, they have fulfilled.
Jean Brice & Jane Nicholson