#WhyICare Marlene's Story!
Being a Care Assistant is extremely rewarding, and we have launched our #WhyICare campaign.
Working as a Care Assistant is extremely rewarding, and we have recently launched our #WhyICare campaign. As part of this, we will be introducing you to some of our team and sharing their thoughts on why they chose to build their career in care.

We would like to thank our team for the support that they provide our customers every day and are delighted to introduce you to Care Assistant Marlene, who has recently joined the team.

Marlene recently popped into the office to tell us why she loves care so much and here is her short interview!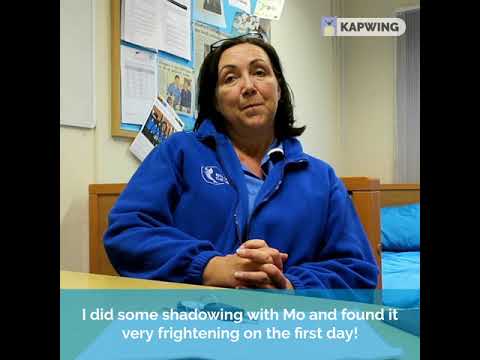 Q: What made you choose to work in care?
I have never worked professionally in care before joining the Bluebird Care team, however on a personal level I cared for my parents right up to the end of their lives.

My dad died of cancer, my mum old age and I cared for them right up to their death. This was a tremendous privilege and I simply felt that I wanted to now do this professionally and give back.

I actually moved to the UK to work in care and the role with Bluebird Care was the first opportunity that I got to do this, so I took hold of it with both hands!
Q: Can you remember what your first day was like?
After my induction training I spent time shadowing my colleague Mo. I actually found it quite frightening on the first day, but also very enjoyable meeting lots of new people.

Mo was very supportive. It was also positive to find myself caring for and supporting people as well as meeting lots of new people.
Q: Do you find your role rewarding?
Absolutely – I do!
We are a friendly, family-run company and if you would like to find out more about a career in care, please visit our vacancies page.