What makes our live-in care service so effective?
Our CQC Outstanding live-in care service makes it possible for people who require continued support to remain at home. With the assistance of our well trained and professional live-in personal assistants, people have the choice of staying in their own home, by having a personal assistant who can cater for all their personal and practical care requirements in a holistic manner.
It is important to point out that we employ a full-time Live-In Care Supervisor to actively manage this aspect of our business. This role is critical to ensure that our live-in services continue to properly meet the needs of our customers by fully understanding their requirements. The Live-In Care Supervisor conducts on-going and active supervision in the field, ensures that our care staff are given the appropriate respite, and meets with our customers on a regular basis so that we are immediately responsive to any changes needed in the care delivered.
A key part of our homecare and support service is to get to know the unique qualities and characteristics of each customer. We want to know about your interests and hobbies and the experiences that light up your life.
We will then try and match you with a home care worker who shares your interests. Being supported by someone who understands your passions gives that extra encouragement to keep your mind stimulated and your heart fulfilled.

To find out more information about our Care At Home services, download our brochure, take a look at one of our latest advertorials or alternatively you can contact us on 01628 60 57 97 to discuss how we can create a bespoke homecare service to meet your needs.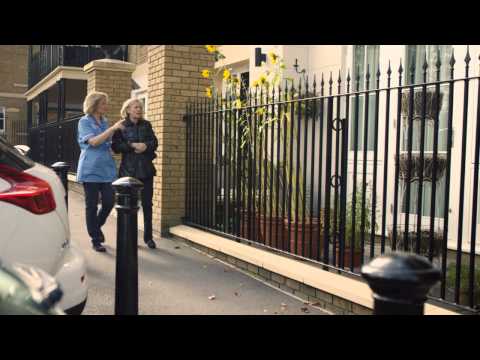 Live-In Care Testimonial

To say that it was hard for my father to accept that he needed full-time live-in care is an understatement. As Parkinson's continued to tread its path, so he found it increasingly difficult to do the things that he had taken for granted all his life. Falls in the home were the worst events, requiring late night calls to the paramedics and dealing with my father's absolute determination to resist going to hospital for any reason. Of course this was traumatic for him; losing his independence; becoming more and more dependent on me and my brothers for even the simplest of things. It was hard for us too, seeing our dear father who had lost his wife many years ago suffer the consequences of failing health.
The time came when he realised and accepted that he needed help. However he did not, under any circumstance, want to go into residential care. As his children it fell to us to make sure that he was looked after in the best possible way but we also knew how passionate he was about staying in his home where his family had grown. We came to Bluebird Care for help and from the very beginning they gave the support and guidance we needed. We all knew that this was not going to be easy. My father was a very proud man and to have someone else living in his house was a huge worry to him. I will not deny that he was at times a difficult customer, but the Bluebird Care carers and staff did everything they could to smooth the way. Inevitable initial teething problems were quickly identified and resolved; they showed wonderful empathy to my father's situation and treated him with great respect and dignity. They were always ready to listen and to adapt their care to changing needs and circumstances. He grew to be more and more comfortable with his carers and they got to know him as the lovely person he was.
They were with him when he finally passed away, providing care and companionship to the end. He had his wish - to be in his home surrounded by all his most precious possessions and memories. We had our wish - that he had the best care so that he could be as happy as possible.
Ann Cameron
How to find the right care for you or your relative
1. Find your local office
Bluebird Care delivers care from locally based offices, find yours to start your care journey today.
2. Get in touch with us
Fill in our call back form or give us a call to find out how we can help you.
3. Assessment
We'll come out to you to find out what you or your loved one needs to help stay independent at home.
4. Care team chosen & care starts
You'll be cared for by our specially trained team to support you to remain at home for as long as possible.