Introducing our Care Assistant of the Year 2019
The team has had their say, the votes are in and we can now crown our Care Assistant of the Year!
And the winner is.....June!
Huge congratulations go to June who has been crowned as Care Assistant of the Year 2019!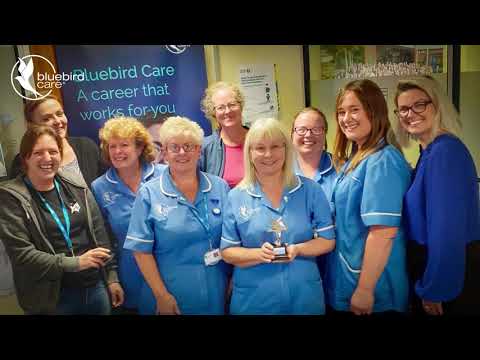 This annual event rewards our team members for their high performance. A list of nominees was put forward, made up from the 12 Care Assistant of the Month winners from the past year.
The whole team, including all office and care staff, then voted for who they think should win, and this year it's June who takes the crown!
Why June won:
June has been part of the Bluebird family for over a decade now, and with 12 years, she's the longest serving Care Assistant in the entire network. That's out of over 200 offices! She's incredibly passionate, incredibly loyal and incredibly devoted to her customers.