Live-in care provides flexibility when, typically a customer needs a personal assistant around the house at various times of day or night to assist or carry out varying tasks. No two days need be the same and our customers can, if they wish, choose a different agenda each day. The daily tasks of everyday living can be fulfilled by the Personal Assistant but he/she can also help with pastimes and activities if required.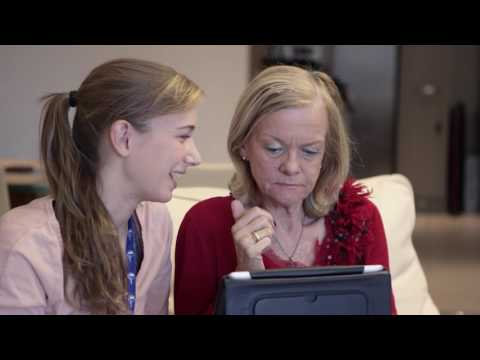 Bluebird Care Lewes ensure that our Personal Assistants are trained to be active when required but also to be as unobtrusive and retiring when their presence is not needed. In that way, our customers can relax and enjoy the comforts of their own home, knowing that their personal space is respected.
Health & Wellbeing Check Service
We now offer a Health and Wellbeing Check Service at Bluebird Care Lewes District, Brighton and Hove as part of our Live-in Care Service.
This involves a 30-minute visit from one of our professional care champions to track your key vital signs such as Blood pressure and pulse, Breathing and oxygen saturation, Temperature, Alertness and General wellbeing; to help support you by alerting you, a family member and your key healthcare professionals to any changes or spot early signs of decline to give you and your loved ones peace of mind. Find out more.
Arranging your live-in care service
The first step is to contact Bluebird Care Lewes to arrange an initial visit. This gives you the opportunity to talk to us face to face and ask any questions. We only move to the next stage once you are entirely happy with the service and comfortable with instructing us.
One of our supervisors will visit to carry out the necessary safety assessments and to note all the details we need to go through before we start the care. This will, of course, include start dates and any other instructions you may have for us. We will then arrange for the Personal Assistant to arrive on the requested day.
Starting your live-in care service
On the first day the Bluebird Care Lewes Personal Assistant will arrive at an agreed time, accompanied by a Supervisor. The role of the Supervisor is to introduce the Personal Assistant to you, and confirm the way you wish your care to be administered.
After a short settling-in period the Supervisor will leave you and your Personal Assistant to get to know one another. But it doesn't stop there. The Supervisor will keep in contact with you on a regular basis to make sure that everything continues to run smoothly.
What safeguards do I have?
Bluebird Care is registered with the local registration body in each country in which we operate. These bodies set the minimum standards by which we operate, however in every case we seek to exceed these minimum standards by a significant margin. We are also full members of the United Kingdom Home Care Association(UKHCA). Both of these bodies have standards which set out how we should operate. We also carry Public Liability insurance (£5million).​
Call our local office today for a free consultation and advice. Tel: 01273 022055.
Out of office hours after 5 pm please leave your details and we will call you once the office opens.
How to find the right care for you or your relative
1. Find your local office
Bluebird Care delivers care from locally based offices, find yours to start your care journey today.
2. Get in touch with us
Fill in our call back form or give us a call to find out how we can help you.
3. Assessment
We'll come out to you to find out what you or your loved one needs to help stay independent at home.
4. Care team chosen & care starts
You'll be cared for by our specially trained team to support you to remain at home for as long as possible.