Testimonials & case studies
At Bluebird Care Edinburgh we offer a personal, professional service to you and your family. We are determined to deliver the best possible care for every single person and are delighted when we receive positive feedback from our customers, their families and friends.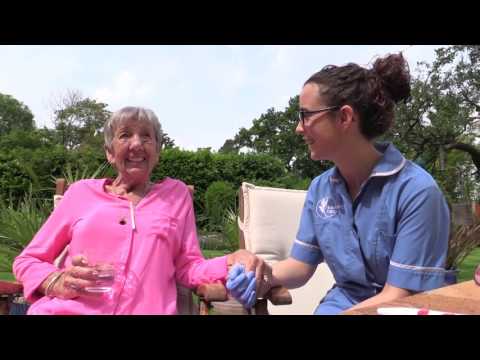 Showing results 1 - 8 (of 20)
We would also like to take this opportunity to thank you all at Bluebird; for your advice to us both in the early days; and for the help, emotional support and care delivered by your team to Mum and Dad over the past 3 years. We are most grateful that the Bluebird caring hand has never been too far away!
Please accept our thanks and pass them on to Mr & Mrs Perry, and all the staff, both administrative and hands-on carers in E's home for their patience and professionalism. The service you all provided in challenging circumstances was excellent and the way you cared for E and also looked after us, has been appreciated.
Bluebird Care have been excellent. The carers are courteous, polite and efficient."
L.F. is perfect, she has a lovely manor very attentive, kind, good and easy to talk to. Bluebird Care is first class and has been over the many years I have used them.
I, along with all of the family, would like to express our genuine gratitude for all that the Bluebird Care team have done to ensure that Mum has been able to live at home for as long as she has been able to.

The carers have often gone well beyond "the call of duty" and provided exceptional levels of care and service. It's the little touches that count;: carers taking the initiative when, for example,the central heating has failed, and fixing it, taking Mum out and "entertaining" her, and most recently Hailey spending the entire afternoon with mum waiting for the ambulance, hours after her shift had finished. Many thanks Bluebird Care.
Grace sets the gold standard in caring, the standard by which other carers are judged."
A great big thank you & a small token of our appreciation for everybody at BLUEBIRD for all your patience (you needed plenty!) and thoughtful care whilst looking after my mother."