Testimonials & case studies
At Bluebird Care Edinburgh we offer a personal, professional service to you and your family. We are determined to deliver the best possible care for every single person and are delighted when we receive positive feedback from our customers, their families and friends.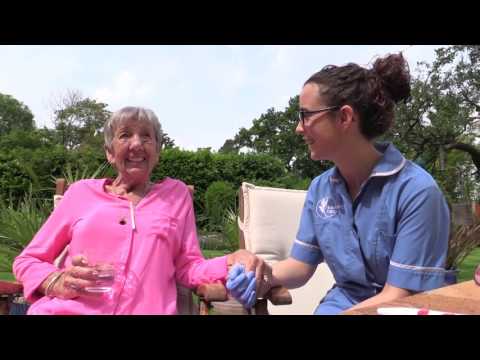 Showing results 1 - 8 (of 34)
Wonderful caring support. Your girls have changed my life for the better. Pankna is a breath of fresh air on every visit, Reinata also, she is attentive to detail and both are absolutely reliable. I feel that they are my friends. The other girls who have filled in at times are all very pleasant, caring and attentive. I can only thank you for providing such an excellent care company.
Excellent care provider. Bluebird have been caring for first my parents together, and after my father passed away, for my mother for 4 years. During this time the care and carers have been of outstanding quality. The family know that we can contact the Bluebird office at any time, and any concerns we have are sorted out immediately
If you had asked me to complete this in January I would have no complaints. I had a six month review in January, all positive, including my thoughts on one carer as a 'life saver'. With your change in rota she no longer looks after my mum - why? My mum has Alzheimer's and one important think is to keep things the same. So, so disappointed for my Mum that she no longer comes.
The ladies are all excellent carers, kind and friendly.
I gave the answer 'likely' as I find my care right for my needs. I am very satisfied with my carer and would prefer to have her permanently. I find her very pleasant, helpful and punctual.
Having worked with several care agencies, we find Bluebird Care Edinburgh to be helpful and friendly with what can be a difficult industry and field, dealing with the older generation who are stuck in their routines. The bond between carer and client can be very strong, so it is a shame when major changes are introduced. Reworking that routine and good relationship with both carer and client left disappointed.
Some carers provide a good caring service and a profressional kind manner and this gives me confidence, e.g. Jade, Lauren. Some seem to spend a lot of time completing their records during the visit.
Bluebird Care Edinburgh. Excellent care and patience of carers, consistent carers visiting. They talk through what they are going to do before they do it. They are very sensitive to what mum needs, they consult with her, they are warm and approachable. Office is very good at communications.